The 15th of August was a national holiday in Austria, a fact that promises much traffic on the streets aswell as on rails. Weather predictions were great so i decided starting another tour along the mariazellerbahn. There is a romantic mountainous section between Gösing and Annaberg that has been on my list to be banned on sensor with nostalgic rolling stock. I was definately on the lucky side with 3 1099 operated trains this day, so the results of that day have been great and the photo spot galleries of steam and regular traffic are updated with some mountainous perspectives .
One of the few remaining 1099 operated services at the Reithmauertunnel near Annaberg
This perspective even makes romance out of a 5090 diesel railcar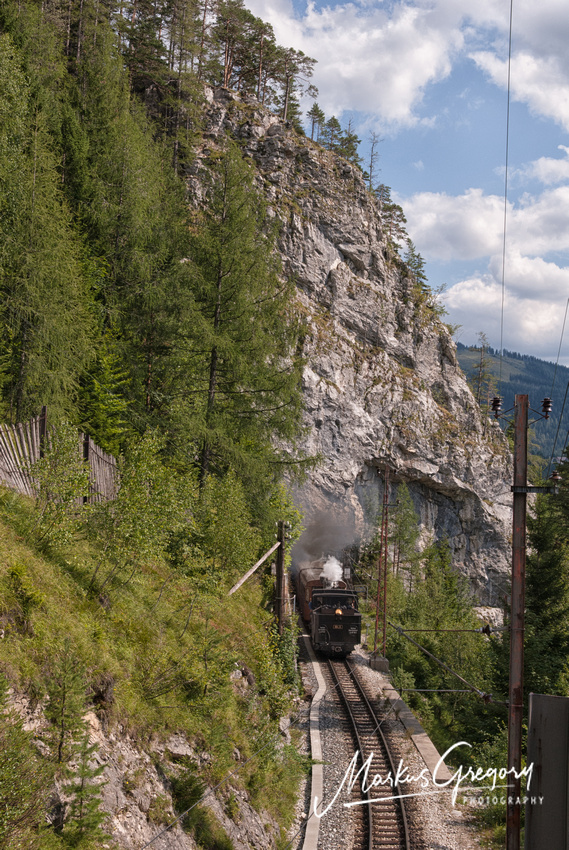 The passing of the Mh.6 operated steam train was the right moment to offer a general overview of the scene
This perspective combined with the engine livery will be historic in a few weeks..